Intense Pulse light or commonly known as IPL therapy or Photofacial has become a workforce within dermatology practices throughout different countries. Using specific light filters, the energy of the intense pulsed light can be focused on a specific target within the skin. The treatment has been proven to be safe and effective for unwanted hair removal, skin pigmentation, and visible capillaries and veins in the skin.
Does IPL uses laser beams?
No. Intense Pulse Light is not a laser, it is a light-based device that uses filters to isolate specific wavelengths of light which can effectively and safely improve the appearance of unwanted spots and redness. It targets skin pigments that do not match your natural skin color and eliminate extra pigment. Also,  IPL treatments can restore aging skin,  treat  Rosacea, and help in treating certain forms of cancer.
What are the 10 Benefits of IPL?
With an IPL treatment, redness and brown spots in the face can be significantly diminished for over a series of 3-5 treatments.
IPL helps to make the skin color more even and homogenous.
IPL rejuvenates the skin and gives it a bright and youthful glow.
IPL improves skin firmness and tone.
IPL helps to treat acne problems and resurface large pores.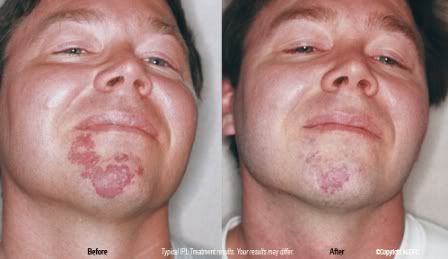 Also, IPL removes sun-damged skin and freckles.
It's an effective treatment for Rosacea (a chronic condition characterized by facial redness).
It improves skin collagen production  to give an  improvement in texture.
It is effective in treating  facial telangectasia (broken blood vessels) and diffuse brown spots.
IPL involves minimal downtime which means you can return back to your normal daily routines after the treatment.
Best Candidates of IPL?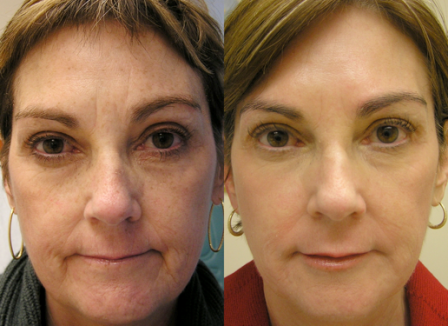 The best candidates for an IPL treatment are those people with lighter skin. Darker skin can be treated with low-powered light energy to prevent burning.  Also, darker skin may require more treatments- this includes tanned skin from exposure to the sun, tanning beds, or the application of tanning lotions.
Risks of IPL therapy?
There are relatively low incidence of risks associated with intense pulse light treatment. Minor complications and risks include:
IPL Complications
Minor redness and swelling.
Increased visibility of capillaries.
Bleeding ( very rare case)
Abnormal darkening and whitening of the skin due to improper use of IPL device
Blistering and Scarring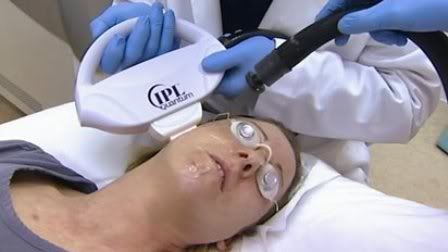 IPL Risks
It may pose risk for pregnant patients.
Patients with open lesions or wounds are not recommended to undergo IPL treatment.
Skin Cancer and Keloidal Scars may cause risks and must be discussed with your Doctor before the treatment.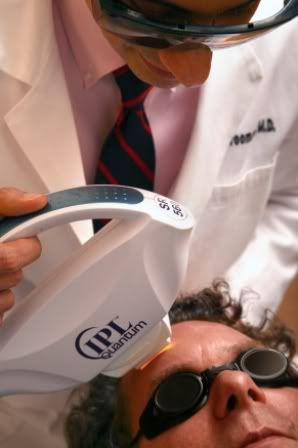 It is imperative that you consult an expert IPL operator before taking such procedure to prevent complications. Also, discuss your medical history and any drugs you are currently taking before undergoing treatment.

END OF…10 Things about IPL | The Power of Intense Pulse Light

>