1. Hair transplant is a minimally invasive procedure. For those of you who are afraid of blood and needles, there's no need to worry. Yes, there will be blood, but your blood loss will be less than half a shot glass. After all, you will not see the procedure because it is at the back of your head. You will not even care to notice since you can read a pocketbook or watch a movie or two and be done with it.
2. No need for a sick leave. Sorry, but you can't use hair transplant as an excuse to skip work. For office workers, you can go to work a day after the procedure. All you need to have is a nice hat or scarf, and no one will even notice. However, with jobs requiring heavy lifting and strenuous activities, it's better to ask a different task momentarily, at least for a couple of days.
3. Transplanted hair will be permanent but it will not prevent the rest to fall off. Therefore, thinning of hair is inevitable.
4. If you don't really need it, don't do it… yet. There are several types of hair loss and conditions which vary in different degrees and patterns. For those who are very young — teenagers until early adulthood, it is better for you to wait and consult specialists first. If it's just a simple high-hairline problem and it is more of a social problem than a medical diagnosis, it is better for you to use Minoxidil and Finasteride at that early stage. Read # 3 again. If you have a hair transplant at an early stage, hair loss will still occur with a different pattern and progression. Imagine how your hair would look like by then (thick pattern in the hairline which was transplanted; but thin on top and at the back). It will be difficult to make it look natural through transplant because your donor site might not be sufficient enough to compensate the thickness of the first batch of transplanted hair.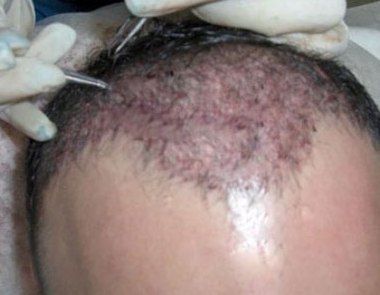 5. Almost all can have a hair tranplant. Almost. Having said that young ones are recommend not to undergo hair transplant yet, #5 applies to the aged. Yes, even if you're holding a crane 24/7, you may still have a hair transplant. However, if you have a pre-existing medical condition, it is better for you to consult your own physician as well. Examples of which are diabetes, lupus erythematosus or other conditions which affects blood circulation. If you are taking medications, you may be asked to stop taking those a week prior to the hair transplant.
6. You are your own donor. Your body will reject another person's hair unless you are identical twins with the same and exact genetic makeup or if you will take anti-rejection drugs for the rest of your life (which is very impractical and may cause further damage to your health in the future).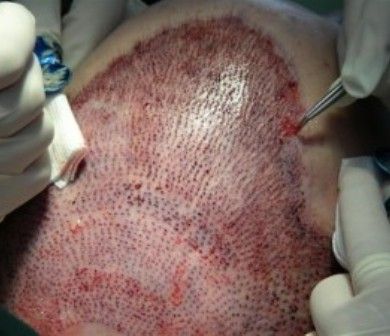 7. If you do not have donor sites anymore, your body will save you. It is usually the last resort, but you may use the hair from your abdomen, chest, back, armpit, legs, and even pubis for a hair transplant. This latest specialty is what we call Body Hair Transplant. Another fact: you can have eyelashes and eyebrow transplant as well.
8. Know the no's after the surgery. No alcohol intake within 48 hours. No rubbing, scratching, ice compress, strenuous physical activities (including sex) for at least a weak. No swimming, dying of hair, rebonding or other hair treatment for at least 3-4 weeks. Non-exposure to harsh chemicals entering the wound is the main goal. In general, the skin will take time to heal. Therefore, if you're planning to take hair relax, rebond or a cellophane, it's better for you to undergo those hair treatments first before having a hair transplant.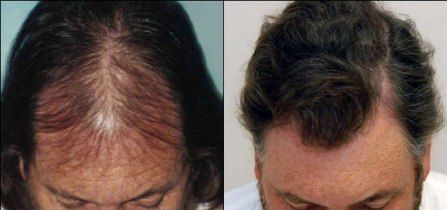 9. Falling hair is normal after the surgery. You are one of the lucky ones if the transplanted hair does not fall off. But for most people, they experience shock loss. Don't panic because the operated site will still grow hair in it usually after 3-4 months, at times even after half year. It is important for you to know the other possible things to expect such as swelling, pain, bleeding, formulation of crusts ad scabs. Make sure to ask for the post-operative instruction and medication from your doctor to guide you in handling those situations.

10. Be prepared financially. Normal prices in the Philippines may range from 60, 000 to 80, 000 for every 800 graft.

>