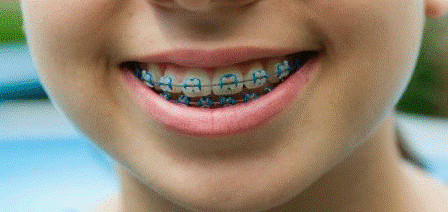 Brace Treatments for Adults
Braces are not just for pre-teens and teens these days, more and more adults are opting for braces so that they can have straighter teeth. Straighter teeth not only improve the cosmetic appearance of teeth, they also vastly improve oral hygiene. Having a bite that is off and/or crooked teeth can cause plaque build up and allow food to become caught between teeth which will lead to cavities and other issues. There is no age limit for braces and with the advances in orthodontia; adults have no reason to fear the process.
1. Finding the Right Orthodontist
If a person has never needed to deal with an orthodontist before, finding a good one can feel a bit overwhelming. Perusing lists of orthodontists online or in the phone book will not give much insight into what they are like so it is a good idea to get recommendations from friends and family if possible. There are also sites online that review dentists and orthodontists but they do not exist in all areas. It is important to receive more than one consultation for braces so a person can have a true feel for how the process will go at a particular practice.
2. Traditional Braces
For an adult considering traditional style braces, images might spring to mind of headgear and metal wires with brackets, marring a smile for years before a satisfactory result is obtained. Braces have come a long way in the past few decades and now even metal braces can be fastened in a more comfortable and less noticeable manner, increasing their appeal. Metal braces are also the fastest way to obtain straight teeth and one of the most budget friendly options. For similar straightening with less visibility, clear bracket braces are also available.

3. Invisalign Braces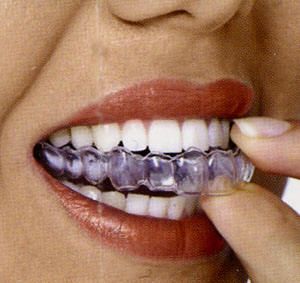 Growing in popularity are Invisalign braces. These braces are actually a series of clear, removable aligners that are modified as the teeth move into place. There are no wires involved so their visual appeal is a plus but they not suitable for correcting severely misaligned teeth. They are best for adults without bite issues or overcrowding problems because they are not designed to fix severe dental issues such as these.
4. Time and Budget Considerations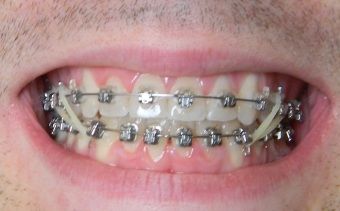 It is important to keep in mind the money and time involved with braces. While one is never too old to straighten teeth with braces, they are not usually a short-term commitment and can cost upwards of $5000. Traditional braces are still the most budget friendly option with clear braces costing only slightly more. Invisalign braces cost considerably more a year than traditional braces and do not always have the ability to provide desired results. Most brace treatments take about two years to straighten teeth and maintaining straight teeth with retainers and proper oral care is a lifetime commitment.

Adults should explore all the options regarding braces before making a final decision. No matter what the choice is, straighter, healthier teeth are beneficial to people of all ages for more information please see http://www.braces.org.uk

>