Varicose veins are bulgy and ugly veins that are mostly seen in the lower extremities. In most cases, these veins are physically and socially disturbing. Although it is mostly seen among women, it can also be seen in a number of men. Anatomically, veins are necessary blood vessels that aids the return of blood back to the heart for oxygenation. Without the veins, the body's blood circulation is not made possible.
These types of "extra and ugly" veins  are usually caused by venous reflux of some sort. Meaning, the veins that usually lets blood flow in one direction back to the heart are not functioning well. When the little valves of the veins malfunction, the blood is pulled down by gravity creating pressure and distension leading to  "varicose veins" and "spider veins."
 Causes of Varicose Veins
Genetics or hereditary ( there is a possibility that you will develop varicose veins if one of your family members is affected)
Aging ( with aging, the valves of the veins may weaken and malfunction causing venous reflux)
Weak valves in the veins ( a number of people are born with weak valves in the veins with no known cause)
Hormonal changes. (women are at risk of developing varicose veins during pregnancy and menopause. Also, some birth control pills and other hormone pills may increase the risk.)
Obesity ( excessive weight gain can put pressure on the veins, causing the valves of the veins to malfunction)
Injury or trauma in lower extremities.
Standing for long periods of time (the constant downward pull of gravity can add stress to the veins)
Pregnancy (the increase in blood circulating during pregnancy can stress the veins. Also, as the uterus grows, it puts more pressure on the veins)
Too much sun exposure may cause some fair-skinned persons to develop spider veins on the face.
Treatment of Varicose Veins
Varicose veins are treated depending on the assessment and evaluation of the deeper veins. Typically, a Duplex Ultrasound is used to to completely map the significant vein networks and evaluate venous reflux. If this is not implemented, the root cause of your veins may not be treated appropriately.
Sclerotherapy- is the gold standard in treating varicose veins. It is the injection of a specialized solution (sclerosing agent) to irritate the affected vein and take it away from the circulation. It is the best way to treat most leg veins, however, the smallest and thinnest veins may be too small to be treated with sclerotherapy. The only method to treat these little veins is with laser, which doesn't work for all vessels.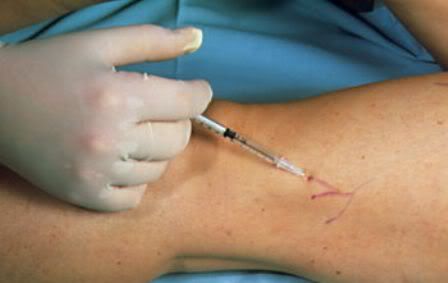 Microphlebectomy or Stab Phlebectomy- Microphlebectomy is a surgical approach  to remove varicose veins.  It is a better technique to address symptomatic and large sized varicose veins. After numbing the area, a few small incisions about 1 mm to 2 mm wide above the varicose vein are made, after which the veins are removed by hooking it out.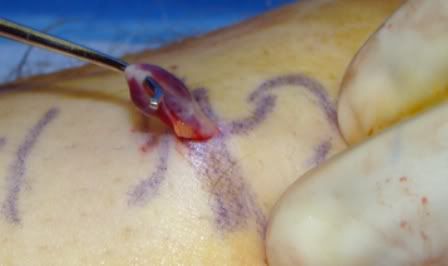 Radio-frequency (VNUS ClosureFAST)- Endovenous ablation is a minimally invasive treatment procedure for venous reflux disease, using radiofrequency to heat and seal diseased deep veins and address the underlying cause of severe varicose veins. After the vein is treated, the body automatically re-routes blood flow through healthier veins. Also, the treated veins become scar tissue and is eventually absorbed by the body.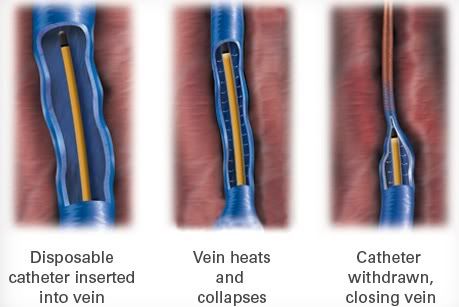 Endovenous Vein Laser Therapy (EVLT )- Laser ablation is a minimally invasive, ultrasound- guided technique that uses a laser catheter to close a vein. EVLT is typically used when there is an underlying reflux in a deeper system of veins such as the greater saphenous vein or lesser saphenous vein. Through a small incision, a catheter is inserted to heat up the walls of the veins and then sealing it shut.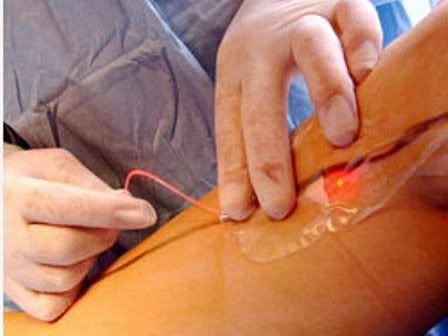 Compression Stockings- Some patients may experience relief from high quality compression stockings. It is most important that they be appropriately fitted. Usually, a 30-40 mmHg compression stockings would be necessary.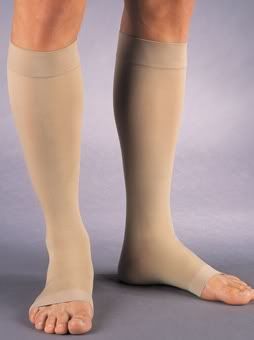 Non-steroidal Anti-inflammatory Drugs (NSAIDS) may also help most especially in treating symptomatic varicose veins. the most common of which is is Ibuprofen and it is an over the counter medication.
Which sort of Venous Problem Do you Have?
Reticular Vein- Green-colored veins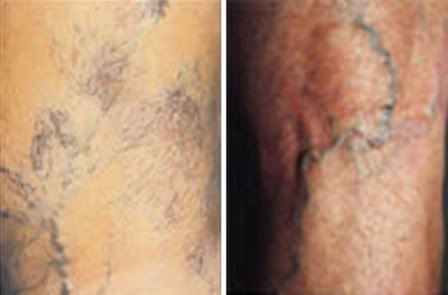 Varicose Vein- Bulgy and Large veins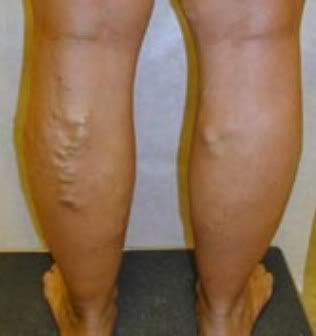 Spider Veins- Red-colored and smaller veins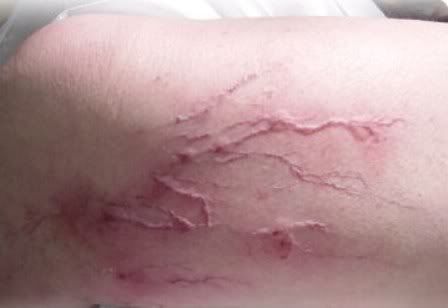 NOTE: If you have bulging leg veins, or your legs tend to swell at the end of the day, you should see your doctor before having your leg veins treated with sclerotherapy. You may have leaky veins deeper in your legs that should be treated before any superficial treatments.

END OF…6 Best Treatments for Varicose Veins | Top Venous Insufficiency Treatments

>