Belo Medical Group | Laser Hair Removal and Botox Promo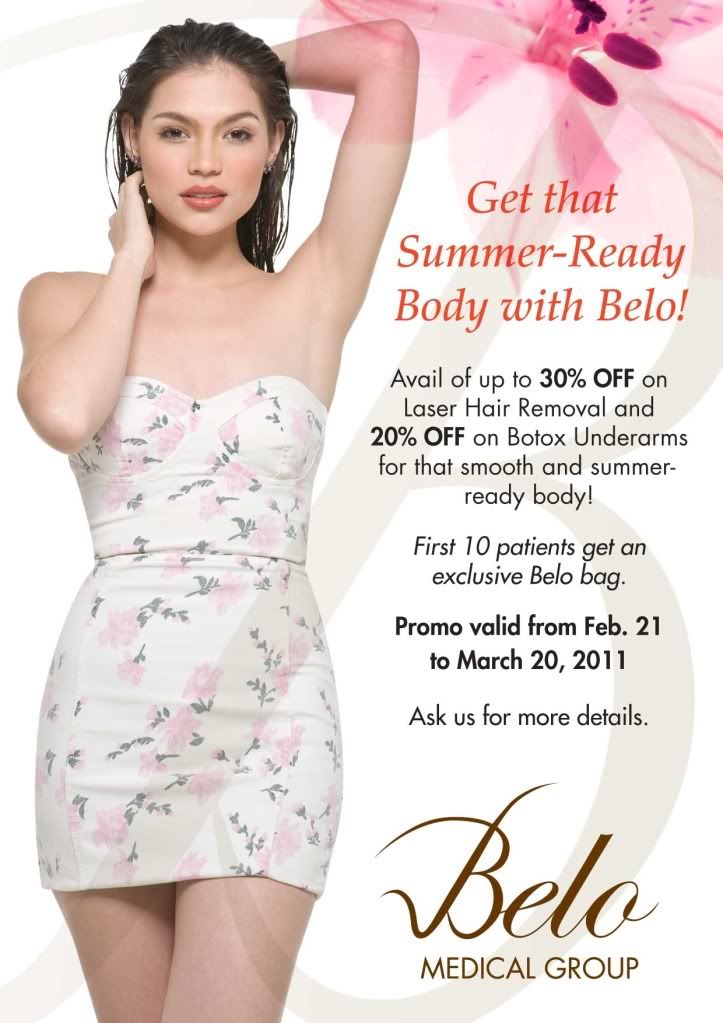 It's been so hot these past days and my body is sweaty all over! I really can feel it…summertime! I can't wait to hit the beach and indulge myself with few getaways. This season is gonna be a whole lot of fun!
Plus! attention chikas and fellas…I got a sweet news! Belo Medical Group is currently on summer promo! Just in time for summer. So if you think of hitting the beach while looking sexy and gorgeous, go grab Belo's Laser hair removal and Botox underarm bundle! I have been longing to try these services, especially this summer. I don't want to see my underarms dripping with sweats on my favorite-colored-shirt while waving my arms up during the summer party. Plus, a wet underarm truly creates a very annoying smell. Dang! I wouldn't ruin my moment with all these stinky and wet stuffs- I'll probably hit Belo before the summer ends. Hopefully.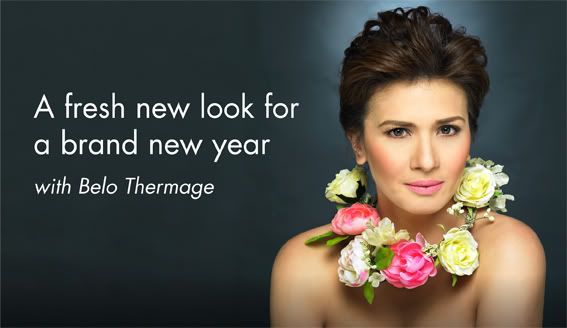 So here are the details of Belo's summer promo:
UP TO 30% OFF on Laser hair removal ! Due to the success of the "No Sweat Promo" last 2010, Belo is offering another promo this year for the Laser Hair Removal and Botox Underarms Bundle!
Patients who pre-book for 5 and + sessions within the promo duration may avail of a corresponding discount for Botox Underarms depending on the week that you book. The earlier you purchase, the larger discount that you can avail.
1. Feb. 21 -27: 20% OFF on 1-4 sessions of LHR and 30% OFF on 5 + sessions of LHR WITH 20% OFF on 1 session Botox Underarms
2. Feb. 28- March 6: 20% OFF on 1-4 sessions of LHR and 30% OFF on 5 + sessions of LHR WITH 10% OFF on Botox Underarms
3. March 7-13: 20% OFF on 1-4 sessions of LHR and 30% OFF on 5 + sessions of LHR WITH 5% OFF on Botox Underarms
4. March 14-20: 20% OFF on 1-4 sessions of LHR and 30% OFF on 5 + sessions of LHR WITH 5% OFF on Botox Underarms
PROMO GUIDELINES:
1. Validity:From February 21 to March 20, 2011
2. Discount coupon for Botox Underarms can only be availed for underarms, upper and/or lower legs, and bikini area LHR transactions only
3. One discount coupon for Botox Underarms per transaction only
4. Customer must present discount coupon upon redemption
5. Non-transferable
6. Must not be used in conjunction with other Belo promos, tie-ups, discounts and programs
7. Must not be convertible to cash and other Belo products and services
MORE ARTICLES
END OF…Belo Medical Group | Laser Hair Removal and Botox Promo