BodyTite Liposuction with Belo
I was on my way home from work when I stumbled upon the newest billboard of Belo Medical Group which flaunted a sexy girl in black bikini…I took a quick focus towards the huge image and was surprised when I realized it was Ruffa Guttierez. Dang! I never thought she was hot as hell knowing the fact that she had already given birth to two beautiful girls. I haven't seen her wearing those sexy stuffs before though. It was quite an impressive ad and it seems like Belo's Newest Bodytite Liposuction will become a huge hit especially for those people who aspires a hotter and sexier body!
So What is Belo's Bodytite Liposuction?
As Dr. Vicky Belo had explained, going to the gym is a good habit but no matter how much time we spend working out in the gym, the loose skin that we normally develop as we get older will not move away. Also, if you have gained so much weight or even given multiple births, the loose skin still remains intact despite the muscles you have develop at the gym.
Interestingly, it seems like  Belo Medical Group has the best remedy in their fortunate hands. Belo just recently introduced Bodytite Liposuction in the Philippines, it is the newest innovation that adds up in the realm of liposuction. BodyTite is a Radio-Frequency Assisted Liposuction(RFAL) patent pending device. Bodytite or RFAL will rule the body contouring business as it offers up to 8x more effective in skin and connective tissue tightening as compared to traditional liposuction.
Benefits of Bodytite Liposuction
With the Bodytite liposuction equipment, unwanted fats can be removed through dissolution and suctioning of fats in different areas of the body such as the face, neck, arms, breast, back, hips, abdomen, thighs, knees, buttocks and more. Bodytite liposuction is known to be safer and more effective than other liposuction technology. Also, it provides speedy recovery and lesser downtime. It is the best because it:
Requires only local anesthesia, thus no post operative complications
Minimally invasive
Pain Free
Minimal discomfort
Minimal downtime
Quick recovery
Excellent body tightening and contouring results
Proven safe and effective
Less complications like bruising, bleeding and swelling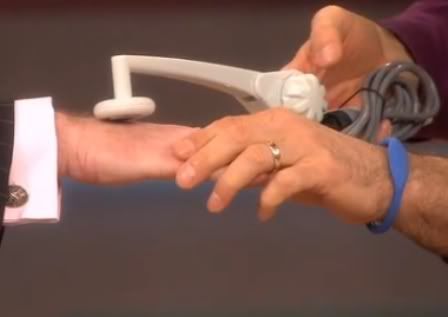 How is Bodytite Liposuction done?
During the procedure:
1. An electrode which is also a liposuction cannula is inserted into the tissue which destroys fat cells with radio-frequency.
2. Then, another electrode is applied externally on the skin's surface. This electrode is much wider compared to the electrode inside the skin.
3. Then the Radio-frequency current between the two electrodes applies the energy to the intervening tissue to not only dissolve fat but heat the connective tissue and skin to create a controlled contraction.
4. Finally, the dissolved fat is removed via suctioning.To achieve better results, it is imperative that you practice a healthy lifestyle. Exercise and proper diet can definitely help to achieve the body you've been longing for. Once you have made a decision to undergo a Bodytite liposuction. The most necessary consideration should be to spot the best cosmetic doctor. A well-experienced doctor is what you deserve. Stay Healthy and Share this Information with you friends!
END OF…Belo's Bodytite Liposuction | Best Remedy for a Loose Skin?

 
>