Losing weight is not simple. It may entail a complicated process that involves manipulation of your habits as well as adapting to a new lifestyle. What works for one person may not work or be effective on the other.
In the search of the fastest and easiest way to lose weight, people resort to methods slimming coffee, tea or pills. Here is a list of the  best of those found  in the Philippines.
SLIMMING TEA BRANDS:
Biguerlai Slimming Tea is a weight loss tea that also cleanses the colon.  It has laxative ingredients such as Senna fruits and leaves which is believed to help relieve constipation.
Kankunis Herbal Tea is more popular as it has been around longer. This is considered a natural digestive aid to lose unwanted fat as it contains senna, malvae and shiu sen tea. This also relieves constipation due to the product's laxative effect.
Kankura Laxative Tea  uses laxatives to help promote slimming and better digestion.
Pearl White Slimming Tea  is used as a slimming/laxative/detoxification tea that also claims to whiten the skin.  This balances nutrient  metabolism in the body and  it cleans the stomach and the intestines.
Green tea is known to be rich in L-Carnitine that boosts your metabolism and helps burn fat.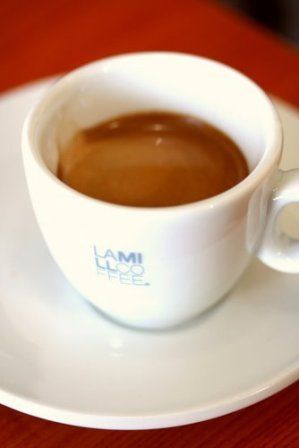 SLIMMING COFFEE BRANDS:
 1.      Body Beauty  expedites burning of fat  and prevent fat synthesis. It also whitens, softens, and firms the skin. It reduces  appetite and increases Lipolysis
2.      Slimina   is made up of traditional coffee mixed with Griffonia Simplicifolia natural plants extracts as well as Hunger-Oblivion Grass.
3.      Original Leisure 18 Slimming Coffee tastes  like gourmet coffee and contains  several nutrients from herbal extracts that  helps boost metabolism, increases fat oxidation, convert calories into energy, burn calories and lose fat. It also  aids  in digestion and benefit healthy skin and nerves.
4.      Fair Lady Pearl has a high level of antioxidants compared to other drinks which reduces cholesterol and high blood pressure and even hair loss.
5.      Leisure Fat Burner with leptin has  calcium pyruvate that accelerates burning excessive fat. It prevents the formation of body fat and regulates appetite.
6.      Leptin Green Coffee 800 curbs the appetite and stimulates the body to burn fat and calories. This contains the anti-oxidant qualities that are necessary to cause thermogenesis which increases fat metabolism.
7.      Fashion Slimming Coffee contains multi-active contents that improves lipid mobilization and regulates the metabolism fitness.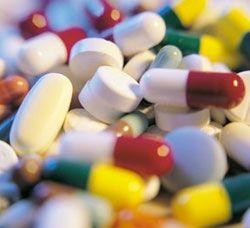 SLIMMING PILLS:

1. Zhen De Shou contains  crategus pinnatifida or Shenxianye (fairyleaves) that aids in slimming. Activates fat metabolism, usually in the waist, abdomen, buttocks and arms. This also curbs the absorption of fat.

2. Slimina suppresses the diet so there is a decrease in appetite  and food craving. This speeds up metabolism.

3.  Pretty Model Slimming Capsule has active ingredients that aids in dispelling fat out of the body.

4.Bangkok Pills is  an appetite suppressant and stimulant caused  by its  methamphetamine content.

5. Hokkaido Slimming Pill is made of Chinese rose and trumpet creeper extracts that improve metabolism. It also has lotus and evening primrose extract that  reduces excessive absorption of fat and clears away toxins.

6. Slim Forte Double Power Slimming Capsule speeds up metabolism and burns extra fat through the form of heat production. This effectively controls the intake of calories and suppresses the appetite.

 7. Beauty Ballet Slimming Pills reduce  fat in the waist, legs, back and arms as well as whitens and beautify the skin. Its active ingredients include green tea extracts, apple cider, lotus leaf, hydrolyzed pearl powder glutamic acid , hawthorn, L-carnitine, cysteine, and glycine.

 8. Sureslim Slimming Softgel reduces fat accumulation, accelerates fat metabolism and free radicals from the body, and delays skin aging.There is no guarantee as to what is the best brand or way is, so it will be  a matter of trial and error on which brand works best for you. Firstly, always make sure that the slimming tea brand that you choose is approved by BFAD or FDA.

>