The 10th National Flawless Day is still up! it's more than a month now and we are still in awe of what flawless have been giving out.
If you want huge discounts and freebies, then do not miss the chance! Flawless is currently on its Week 6 Promo for its Flawless Whitening Products. It's time for you to shine and look like a princess with glowing white skin!
Flawless Week 6 Promo
Enjoy up to 40% OFF at all Flawless Clinics Nationwide:
Get Flawless Whitening Kit + Free Classic Facial for only P1200 (Originally P 1550)
The Whitening Kit is a collection of four products that can guarantee amazing results. Get your ever-dreamed even complexion and brilliant facial blush. Also, you get protection from the harmful rays of the sun (which can cause dark spots and hyperpigmentation).
Try NanoWhiteness Nutra for only P2000 ( Originally P 3500)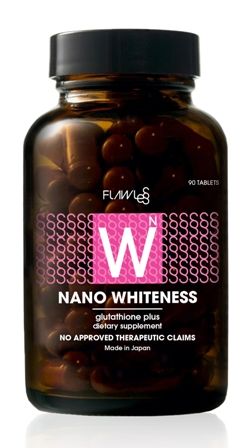 Just religiously take 2-3 tablets of the Nano Whiteness Nutraceuticals per day and you will surely get a glowing skin in just a few weeks! NanoWhiteness Nutra contains a generous amount of Glutathione which is known to promote good health and stunning skin.
Grab the Flawless White Facial for only P 450 ( Originally 560)
Get rid of those dead skin layers through the Flawless White Facial! The treatment includes the application of specialized Whitening Mask that contains a non-toxic and non-photosensitive substance that can effectively lighten the skin.
In addition, every P1,500 spent at Flawless entitles you to Pick A Prize. If you're lucky, you'll win the Grand Prize, which is a specific Flawless service for absolutely free. Otherwise, you're entitled to several other fantastic options like gift certificates or soap.
For inquiries please call 6879118 or 5846807. The Flawless Week 6 Promo runs from November 7- 13, 2011.