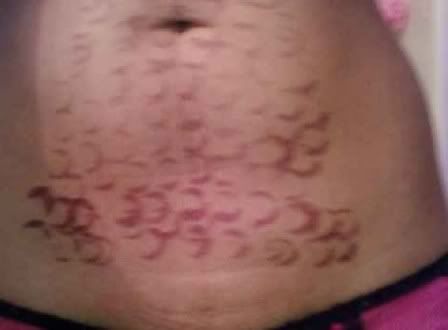 So you are thinking about getting a laser hair removal and curious about its side effects? Well, according to most doctors, laser hair removal treatments are mostly effective in removing unwanted hairs in different body areas. Though it may sound less to worry about, laser hair removal side effects may still occur.
Expected Side Effects of Laser Hair Removal
Expected side effects that you wanna think about after the treatment are:
Redness
Swelling
Itchiness
Discomfort or slight pain
Numbness and tingling sensation
Skin Sensitivity
Some blisters may occur, commonly on darker skin color
You do not have to worry because these after-effects are totally normal. However you still have to make sure that you avoid the heat of the sun to prevent skin irritation. Also, you can use sunblocks to protect your skin. The usual skin recovery after a laser hair removal treatment is 3 days. If these side effects last more than 3 days, you have to consult your doctor or hair technician to know what might be causing the delay of healing.
Laser Hair Removal Rare Side Effects
Rare side effects of laser hair removal are:
Infection: Happens when treated areas are not disinfected before and after treatements.
Burns: Often results when a wrong choice of laser is being used. Also, improper use of laser by the technician can lead to serious burns.
Bleeding: May occur when the skin area is over-treated.
Scabbing: Happens when hair follicles are severely irritated
Bruising: Usually occurs on very sensitive skin,
Abnormal skin discoloration: Usually occurs on tanned skin. So it's necessary that you don't tan before and after the procedure.
Purple skin on tanned areas: Usually temporary and may resolve after a few days.
Scarring: May occur if the skin is traumatized due to over treatment.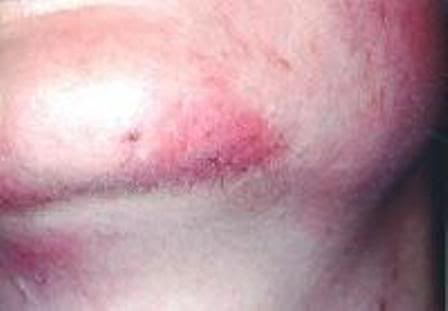 Rare side effects of laser hair removal can occasionally happen but it's up to you and your laser hair technician working together to help prevent them by following safety precautions.

These side effects usually occur when the skin is over-treated. If you personally know that your skin is very sensitive and may easily bruise, you should inform your technician so they could customize the treatment for you. They can either switch to a different laser or spread your treatments farther apart. Overall, you have to remember that it is very necessary to choose a hair specialist who knows how to accurately perform the laser hair removal treatment.

END OF…Laser Hair Removal Side Effects | 15 Side Effects You Must Know

>