Mesotherapy | Say Goodbye to Liposuction?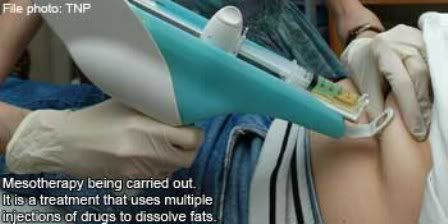 Most doctors only use Mesotherapy to remove small areas of discrete  fat or cellulite deposits. Meaning, it does not work as effective as liposuction. However, Mesotherapy have been positively known to treat various medical conditions and it is most especially used in treating cosmetic problems.
So What is Mesotherapy?
Mesotherapy is a minimally invasive treatment that involves micro injection of a specific substance that reduces or eliminates various medical conditions such as:
Cellulites ( orange peel skin syndrome)
Sagging skin
Wrinkles
Frown Lines
Skin Folds
Crows Feet
Aging skin
Alopecia or Hair loss
Stretch Marks
Small areas of fats on the neck, stomach, love handles and more

In addition, Mesotherapy has known benefits to treat conditions like:
Carpal Tunnel Syndrome
Constipation
Injuries to joints, muscles, tendons and ligaments
and to alleviate pain from surgery
The injections you may receive from Mesotherapy usually contains specialized mix of natural extracts, vitamins, minerals, pharmaceutical agents and other homeopathic agents. These mix of substances are also called " cocktail injections".
So how does Mesotherapy Works?
Mesotherapy works basically through multiple injections of specialized solutions which help to dissolve fat cells, remove dimples caused by cellulites and rejuvenate sagging skin.
The dissolved cellulites and fats are naturally flushed out from the body.
Mesotherapy can be performed wherever cellulites and fats are–whether they are in the thighs, hips, buttocks, arms, neck or abdomen.
A Mesotherapist usually uses a specialized equipment called "Mesotherapy Gun" to inject the mix of solutions into the skin until it reaches the mesoderm (or the middle part of the skin).
Some doctors however would do it manually through the use of small syringes with small-sized needle to inject the solution.
Mesotherapy formula  includes a "fat-burning formula," a "cellulite formula" and a "sculpt" formula.
There is no standardized, pharmaceutical-grade formula for this procedure. Mesotherapists often prepare their own solutions in their clinics.
The most common ingredients used during a Mesotherapy  includes phosphatidyl choline, lidocaine, aminophylline, hyaluronidase, and collagenase in various concentrations.
Mesotherapy Results
Significant results of cellulite reduction and  improved skin condition can be usually seen after a few weeks to a month, or at the end of about 10 sessions.
A number of those who undergo Mesotherapy reported significant reductions in their waistlines for about 4 to 10 inches. However, keep in mind that it is crucial to know at the outset that this treatment does not work on its own. Meaning, you still have to eat a healthy diet combined with proper exercise in order to achieve your goals.

How much does a Mesotherapy Costs?
Mesotherapy is not an easy-money-treatment. You would have to shell out around  $2,000 for about 8 to 10 treatment sessions. In the Philippines, Belo Medical Group and some other cosmetic centers offer Mesotherapy in various prices.
Below are Mesotherapy prices quoted by the Belo Medical Group, Philippines.
Mesolift (6– 8 sessions, done one session every week)
a. PhP 7,840.00 – for the face per session b. Php 5,600.00 -for the neck per session c. PhP11,200 – face and neck per session d. PhP 7,840. – hands per session e. Php5,600. – mask per session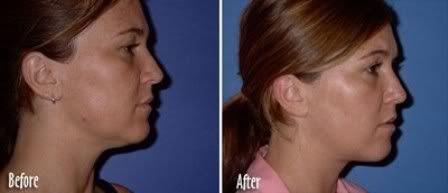 For acne – Php3,360/session
Mesohair/Mesoscalp- PhP4,480.00 per session (15-20 sessions, done one session every week)
Mesowhite (for armpits) – PhP5,600.00 per session (6 – 8 sessions, done one session every week)
Mesocellulite – PhP5,600 per vial per session (maximum 2 vials used) – 6 – 8 sessions, done one session every week
Mesothin – PhP5,600 for 2cc per session (4 sessions, done one session every week)
END OF…Mesotherapy | Say Goodbye to Liposuction?

>