Rhinoplasty | 10 complications you should know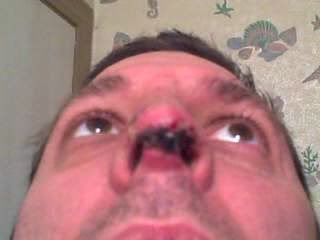 Like any other cosmetic surgeries, complications may arise during and after a rhinoplasty surgery. Dealing with the nose may seem to be a very simple procedure, but guess what? A single mistake can make a huge impact and may put your life at risk. Let's face the fact, that even with advanced technology and excellent hands, an awful surgery can still occur. I have spotted a number of Rhinoplasty complications that aspiring patients should watch out and be cautious about.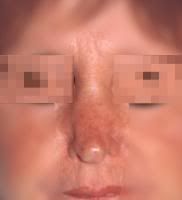 Complications such as bruising, swelling and inflammation are the ones expected to occur. These complications are usually managed by simple medical interventions such as application of ice packs, compressions and anti-inflammatory drugs. On the other hand, complications that may put your life in danger are the ones that we have to give attention for us to prevent them from causing further harm.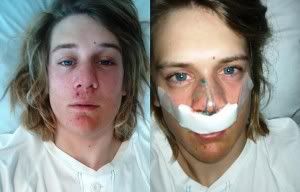 10 Complications of Rhinoplasty
Depression( who says it's not a complication?)- Just after the rhinoplasty surgery, patients may be so emotionally depressed after seeing their swollen and bloody nose in front of the mirror. However, dissatisfaction after seeing visible and final results may worsen depression and may inflict harm in the future.
Bleeding may occur around the orbital area of your brain which may cause blindness.
Infection commonly occurs on the fifth day after surgery. Your nose may present painful swelling and persistent tenderness. Infection can range from just a little bit of redness to a serious one, thus it should be treated before it gets serious.
Damage of the lacrimal glands may occur and your nasal pathway may be affected.

Scarring may be worse if serious traumas occurred during the surgery. Also, scars may abnormally heal if post-operative instructions are not followed properly.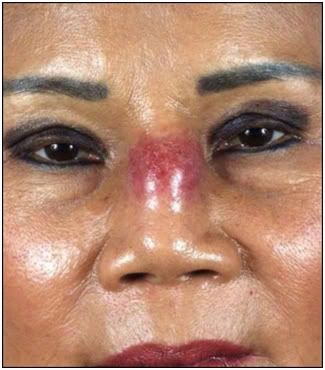 Bone and Cartilage deformities may occur. Inappropriate resection of cartilages and bones may cause damage to the cranial bones and may create various pores and nose bumps.
Breathing difficulties may result which is usually caused by losing necessary support to the nostrils.
Chronic runny or dry nose may also occur due to Septal Perforation, these can further aggravate breathing difficulties and may require surgical attempts and medications to treat
Displacement and Malposition of Grafts and other synthetic implants may also occur. This would require removal of implants for an indefinite period of time.
Change in sense of smell and voice can also occur, but is very unlikely.
Note: Before getting a rhinoplasty surgery, it is imperative to always consult a surgeon with proven expertise in cosmetic surgery. Do not hesitate to ask questions and be prudent enough to choose the best surgeon. Good luck!
MORE READINGS:
END OF…Rhinoplasty | 10 complications you should know