Laser hair removal is one of the top demand procedures in the cosmetic market. This clearly shows that unwanted and annoying body hair is becoming a huge concern for a lot of people. Since shaving and waxing only work temporarily, a bunch of people switch to laser treatments for a more permanent results.
Various laser machines are evolving in different faces and functions. First generation lasers were slow, painful and limited. Nowadays, laser hair removal machines are better than ever. Besides its effectiveness, FDA have approved that today's lasers are safer and flexible with lesser side effects and complications.
Best Laser for Hair Removal
Although laser technologies have greatly improved, there is not a single best laser for hair removal. Meaning, the effectiveness of the type of the laser being used would depend on some important factors like the skin and hair color. Lasers may work perfectly for some but may fail for others.
Types of Lasers for Hair Removal
Diode Laser- This laser is safely used for darker skin types but not very effective for lighter and finer hair. Diode lasers have a smaller spot size compared to other lasers, this means a longer treatment is required to achieve maximum results.
Ruby Laser- Also known as the "original " hair removal laser. An excellent choice for fine and light hair. It is not recommended for darker skin types, including tanned skin. Because of some limitations, Ruby lasers have become less popular for laser hair removal in recent years.
Alexandrite Laser- the Alexandrite laser is the fastest hair removal laser, an entire back can be treated in less than 30 minutes. It also is recommended for rapid treatment of large body areas in patient with light to olive complexion.
Yag Laser- This laser is fast and flexible. It can be used on all skin types, including tanned skin. However, it has less effective clearance for fine and light hairs than some other hair removal lasers.
Intense Pulse Light ( IPL)- IPL's are not lasers since they emit a light with many different wavelengths. However, because most of the light energy is in the shorter wavelengths, treatment of darker skin types with IPL  is less effective.
Top Machines for Laser Hair Removal
Q-Switched Nd: YAG Laser
LightSheer Duet
LightSheer Diode
Candela GentleYag
Candela GentleLase
Lumenis LightSheer Duet
Alexandrite Cynosure Apogee
Points to Know About Laser Hair Removal
The best laser or IPL (Intense Pulsed Light) for hair removal is determined by the skin color of the person, as well as the color, thickness, and location of the hair.
Knowing and choosing the best device and setting requires a great deal of expertise on the part of the person performing the treatment.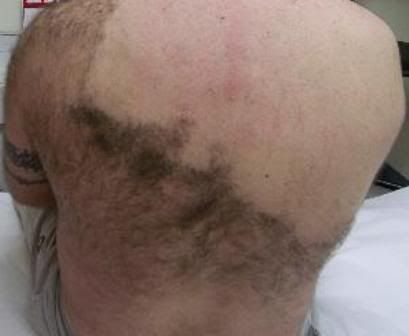 The Food and Drug Administration (FDA) has deemed laser treatment as a Permanent Reduction. However, it is imperative to know that not all laser treatments results in permanent hair removal
Results vary greatly from patient to patient. For some patients, hair removal is completely ineffective. For others, results are permanent as a result of a safe and precise treatment (usually multiple treatments).
END OF…Top Laser Hair Removal Treatments | Know the Best Laser For You

>