Dark elbows and knees are often caused by constant friction between the skin and environment. The skin over these areas are particularly resilient and elastic, therefore the pigmentation is more visible when your joints are extended and the skin overlying the joints is contracted.
What Causes Dark Knees and Elbows?
Knowing the causes that trigger your knees and elbows to darken helps you treat the problem properly. Common causes of dark knees and elbows include:
Hygiene– improper hygiene may cause dead skin cell accumulation on these specific areas.
Dirt– Due to the natural skin folds of knees and elbows, dirt may stick on its creases.
Constant friction with environment– Your knees and elbows usually rub against various external contacts such as your clothes
Kneeling on knees or leaning on your elbows-  The pressure and friction when kneeling or leaning in these areas may tear the skin and thus causing hyperpigmentation.
Overexposure to the sun- This may cause overproduction of melanin which darkens the exposed area.
Dryness- This may predispose the skin to develop darker color. Knees and elbows have fewer oil glands compared to other areas of the body.
Top Treatments for Dark Knees and Elbows
According to some experts, this kind of condition cannot be cured but only treated with vigilant and long term treatment. Meaning, there are no permanent treatments for dark knees and elbows. Remember, these areas are specialized skin and it's natural to get a slightly darker skin due to redundancy that has to be there to allow your elbow and knees to bend.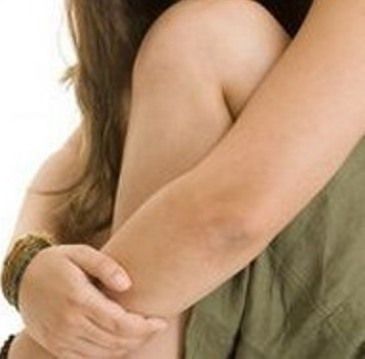 Creams with Alpha Hydroxy Acids, Salicylic Acid and Urea in a thick moisturizing base may work best.
Chemical peels may be helpful but only for the short term. Also, these products should be used in caution in patients with darker skin tone.
ViPeel, a chemical peel formula with a combination of ingredients that work synergistically to achieve the improvement you desire. Occasionally more than one treatment is required, but recovery is easy and the treatments are very effective.
Skin softening and hydrating creams that can soften the thick skin typical in these areas that gives this skin the dark appearance. A non-prescription cream that is very nice for this is the Avene Akerat cream.
Regimented exfoliation using prescription strength lotions may also help to exfoliate and reduce the appearance of dark areas. Palmer's Cocoa Butter Formula and Palmer's Skin Therapy Oil have gained several positive feedback for most of the Asian skin.
>